Decor: Selkie Rocca White
Our Selkie board range may be best known as a bathroom shower panel, but it also caters to the kitchen market as a splashback.
With over 30 decors available, Selkie introduces a variety of marble, pastel and shimmer effects to your home.
However, it isn't just the aesthetic appeal of these boards which make them the perfect match, just look at the following features.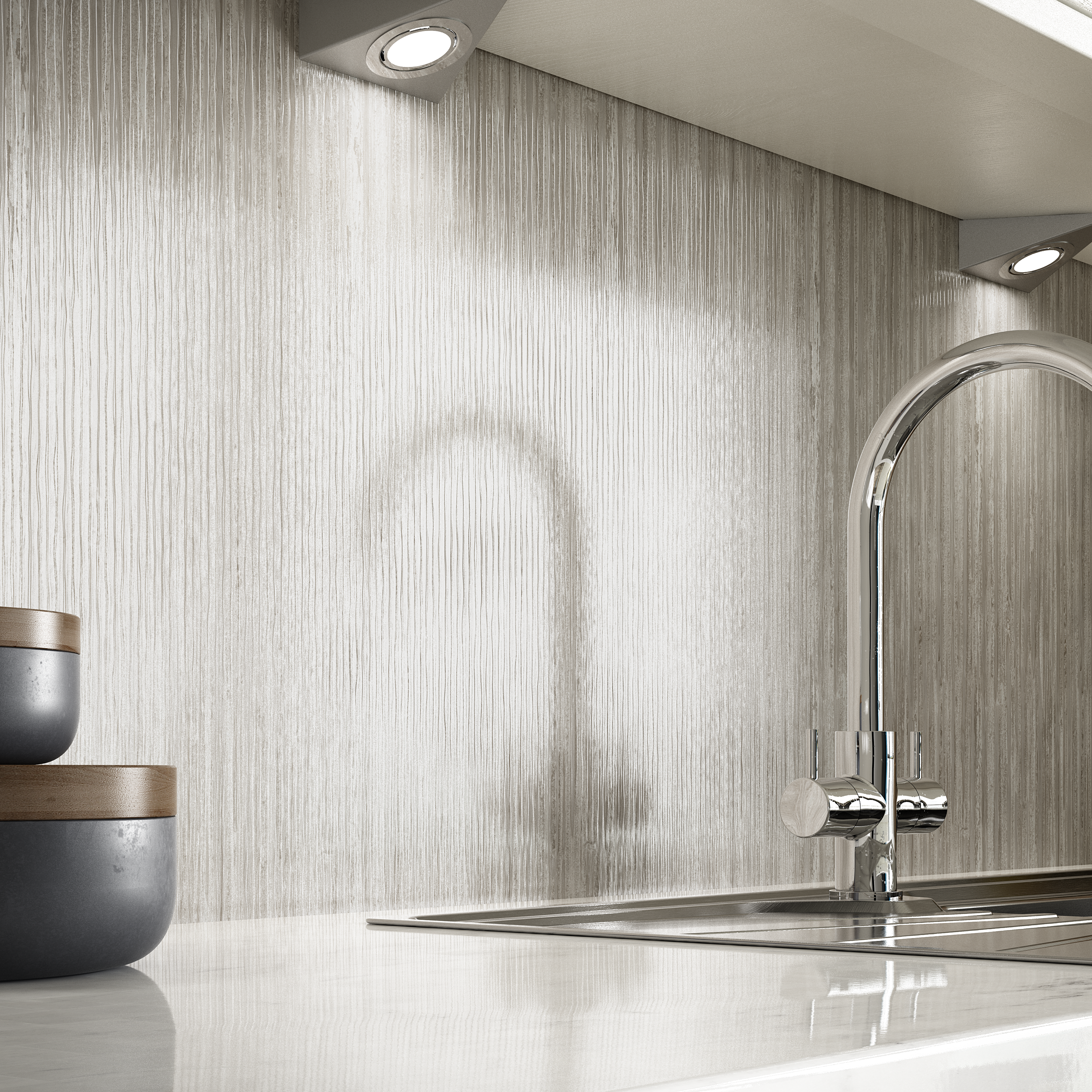 Decor: Polar White 
Easy to Clean
All our laminate products have Anti-Bacterial qualities, restricting the growth of mould, meaning no build up of germs and bacteria within your kitchen preparation area.
Panels are also simply wiped clean with a damp cloth and mild detergent, meaning any cooking residue is easily removed.
Decor: Silver Rain
Fire Rated
Selkie Board is fire rated Class 2 as standard. Defined simply, this means that when set alight, the spread of flame is no greater than 215mm in the first 1½ minutes across the panel. This ensures damage is minimised within your home in the unlikely event of a fire breaking out in your kitchen.
Decor: Silver Pearlescent
Quick Installation
Boards can be applied either horizontally or vertically with the use of our panel adhesive.
In some instances, one panel may be all that is required to clad the splashback area and for those requiring further panelling our handy T&G edges make for a virtually seamless join.
Interested in finding out more? Our full brochure and Selkie fitting instructions can be found at https://rearo.blob.core.windows.net/webmedia/2837/selkie-brochure-and-fitting-instructions.pdf