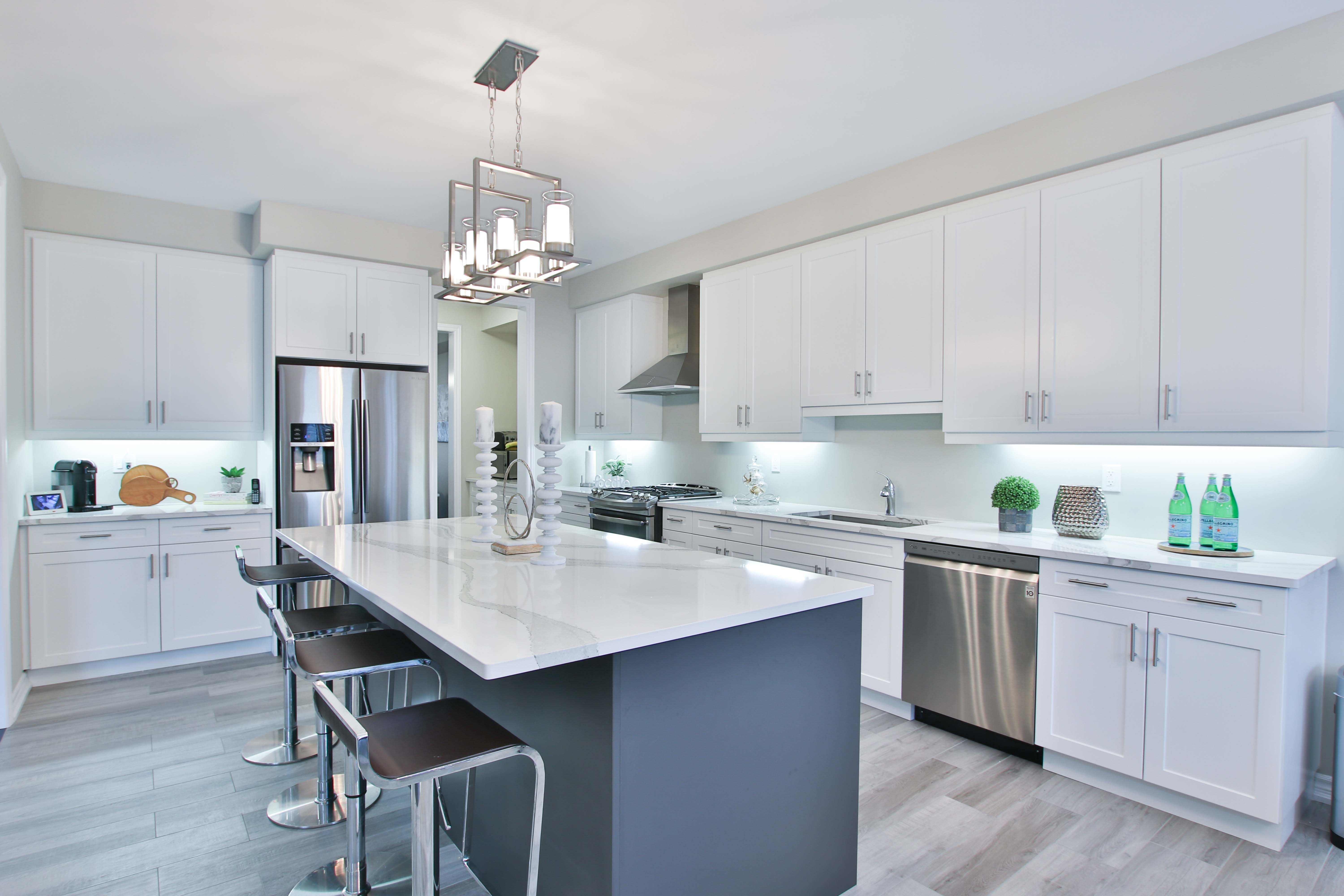 Kitchen Islands/ Breakfast Bars are becoming popular throughout the UK, not only do they have aesthetic appeal but serve a purpose. Here's our four top reasons for why you should introduce one into your home.
1. Open Plan Living
By expanding your food preparation area from a single worktop to multi units, you can cut down on several minutes and cooking time. The addition of a sink or hob to your workstation, to wash and cook, create a free-flowing space – ideal for open plan living.
2. Additional storage
Whilst hosting appliances on the surface, the underside of your kitchen island/ breakfast bar is the perfect area for storage. House kitchen utensils in custom made drawers.
3. Design statement
Add extra flair to your kitchen by adding a kitchen island/ breakfast bar in a contrasting design, creating a focal point within the room.
4. Social living
 A gathering area within a kitchen creates interest and entices individuals into conversation, meal preparation is no longer a solitude activity and the whole family can be present.
Feeling inspired? To browse our full range of breakfast bars, please click here.
Image sourced via Unsplash