So where to begin? As discussed in our previous AW17 trend blog accessories are the safe bet when it comes to changing the styling of any room without causing any major upset in terms of refurb. Illustrated perfectly to the right, the use of matching yellow towelling and accessories has created focal points within the room (some may argue perhaps too much, but that is down to personal taste). If a pop colour like yellow isn't quite for you why not bring in some pastel tones? These have the ability to lift a single colour such as white or grey in a very subtle manner.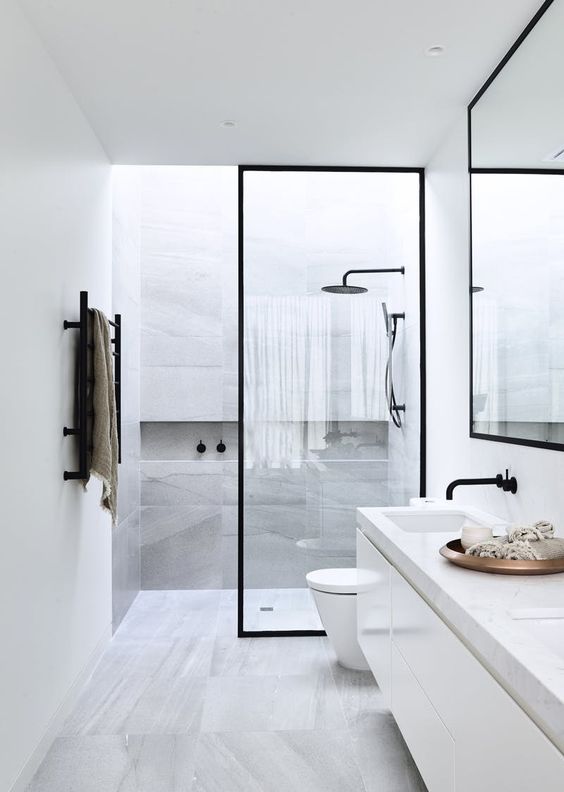 Thirdly, feature panels - what we at Rearo are best know for. A full room of colour in a very vivid or bright tone such as our Blue Turquoise or Lime Zest may be too much for some, however we have a quick fix. For those of you looking for colour but not wanting to take the full plunge .. feature walls. Section off certain areas of your room - one back wall, or covering your wall lengths can make an area appear longer and so visually increase your space. By selecting one area such as a pillar you can also give the room and abstract appeal.
With all of this being said we would never turn our back on the classic white design, we feel it has tradition and the original feel of cleanliness in the home. This blog however just gives a suggestion by which to bring some quirk if you're looking for a change.