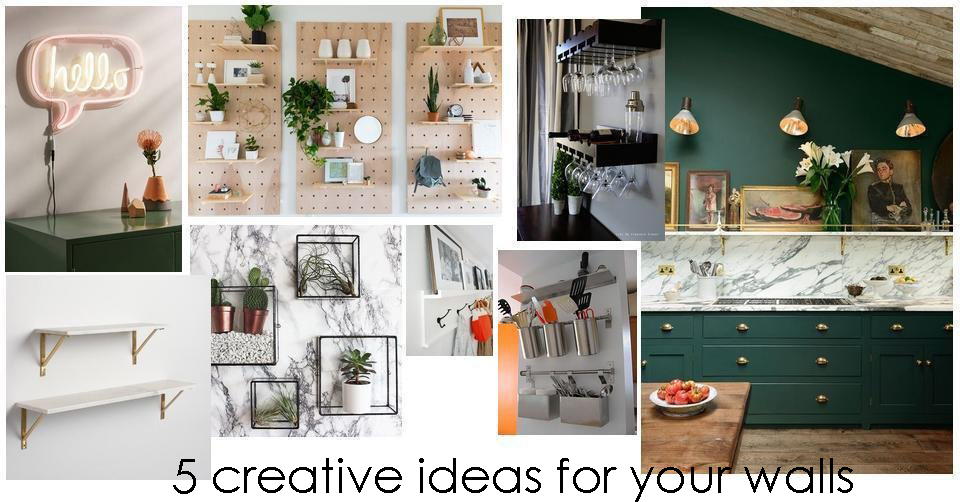 Nuova board, Rearo's latest innovation in the wall panel market, officially launched this week, opening up a whole new realm of possibility within your home. Why? Because as well as having a 100% waterproof core, you can also fit screws to this panel without the risk of causing water damage. So this means as well as enjoying all the practical benefits of wall panels, you can now experiment with more creative looks without any concerns whatsoever. Bravo, Nuova!
So here are our Top 5 ideas on how to make the most of your Nuova board panels throughout your home:
1. Shelving
Shelving has advanced way beyond the traditional bookcase style and become more of a structural element on your walls, such as the glass cubes above. These work superbly with Nuovo as a backdrop, offering the perfect home for your plant life, while creating a minimalistic and modern space.
2. Splashbacks
The very nature of the Nuova panel allows it to be incorporated throughout your home, particularly your bathroom and kitchen. Indulge in our subtle stone finishes, safe in the knowledge they can handle even the messiest of spills with an easy wipe down.
3. Pin boards
Bring Nuova into your office and create a Pinterest-worthy environment by mounting your pastel pin boards onto marble decors. Great for aesthetics and brilliantly practical.
4. Artwork
Be bang on trend with UV slogan lighting. With the new abilities of Nuova board to subtly hold a screw, you can present all kinds of quirky or original artwork in your home.
5. Coat hooks
For a more traditional concept, use Nuova as the backdrop for your coat hooks in your bedroom or hallway. Play around with placement for a more individual look.
Nuova board is available exclusively in all Rearo branches. To find your nearest branch, click the following link https://www.rearo.co.uk/branches/ or phone 0141 440 0800.